Knoxville Divorce Lawyer
Learn The Divorce Process & Laws of Tennessee
Divorce is an extremely complex and multifaceted process. The emotional issues that come into play in many divorces can make it even more difficult.
However, make no mistake—the outcome of your divorce proceedings can have a lasting impact on your financial and professional life.
Trying to make these decisions alone while under the emotional strain of divorce invites mistakes and errors of judgment.
During this difficult time, having an experienced Knoxville divorce lawyer at your side can substantially decrease the pressure.
Is It Worth Getting a Divorce Lawyer?
Yes, it is worth getting a divorce lawyer for certain circumstances dealing with family issues. We recommend that you should hire an attorney if:
You have abuse issues
Your spouse retains a new attorney
A spouse is caught in a lie or vindictive
Your divorce includes children or difficult financial matters.
---
Menefee & Brown, P.C. understands that every divorce is different.
Any divorce attorney from our Knoxville law firm take the time to listen to our clients. Call today

(865) 351-2029
---
Is Tennessee a No-Fault State for Divorce?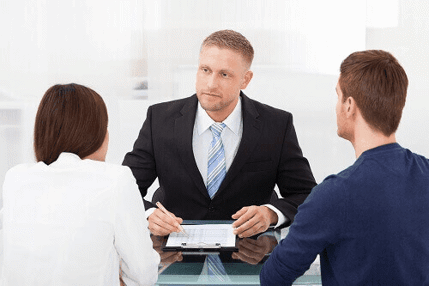 In Tennessee, a no-fault divorce means that you are not attributing the end of your marriage to your spouse's conduct.
There are no allegations of any wrongdoing in a no-fault divorce.
The grounds for a no-fault divorce are as follows:
Irreconcilable difference
Separation
By filing on the grounds of irreconcilable differences, you are declaring that you and your spouse can no longer get along and there's no hope for reconciliation.
Filing on the grounds of separation has two stipulations: you and your spouse must have lived apart for at least two years and not cohabitated during that time.
Tennessee Grounds for Divorce
A fault divorce means that are you attributing the end of your marriage to your spouse's behavior. Some of the grounds for a fault divorce in Tennessee are:
Adultery
Alcohol or drug abuse
Attempted murder of the other spouse
Bigamy
Conviction of a crime
Cruel and inhuman treatment
Desertion
Entering into a second marriage
Impotence
The Tennessee family law code covers additional grounds for a fault divorce – so it's important to speak with a divorce attorney in Knoxville, TN that can help you understand all of your options.
Resolving Issues During a Complex Divorce
Divorces can vary in complexity depending upon the unique situation of the involved parties.
Marriages of shorter duration may be simpler to dissolve due to the limited amount of marital property usually involved. However, as marriages increase in length, divorces often increase in complexity.
Over a longer period, the property of the parties becomes more thickly entwined.
The presence of minor children may also raise child custody and support issues. The parties must ultimately resolve all of these issues, whether by agreement or through litigation.
Different Options for Resolution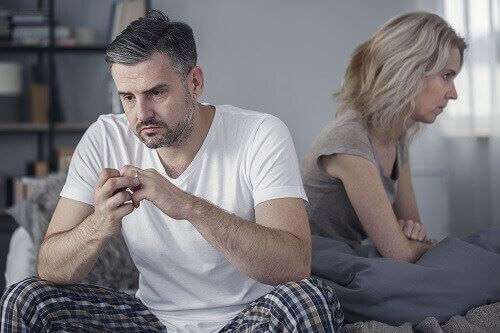 A number of methods for resolving the issues that arise in a divorce exist, and no one method is appropriate in every TN case.
Generally, it is desirable to resolve as many issues as possible outside of court, through negotiation, mediation, or other forms of dispute resolution.
This allows the spouses more flexibility and control over the resolution and can decrease the time and expense required to complete a divorce.
Unfortunately, this type of resolution may not be feasible in some contentious divorces.
Our lawyers understand the pitfalls of contentious divorces. We know that in order to negotiate effectively for our clients in TN, we must always be ready and willing to litigate if necessary.
We strive to achieve that balance between aggressiveness and sensitivity that can often make the difference in difficult divorce cases.
Alimony Following Divorce
In Tennessee, the court can order alimony payments under Code Section 36-5-121 according to the "nature of the case and the circumstances of the parties."
The court can order a specific amount to be paid in monthly, semimonthly, or weekly installments. The court can also order various kinds of temporary support, to be paid either in a lump sum or in installments.
Traditional alimony ends upon the death or remarriage of the recipient.
We strongly advise you seek the counsel of an experienced Knoxville divorce lawyer regarding your financial obligations both during divorce proceedings and after the finalization of your divorce.
Schedule a Free Consultation With Our Knoxville TN Divorce Law Firm
At Menefee & Brown, we put our clients first.
We understand the emotional toll of divorce and strive to obtain a resolution that is in the best interests of our clients while still respecting their goals and concerns.
Our TN attorneys use all tools available, including negotiation, mediation, and litigation, to achieve fair resolutions in even the most difficult family law cases.